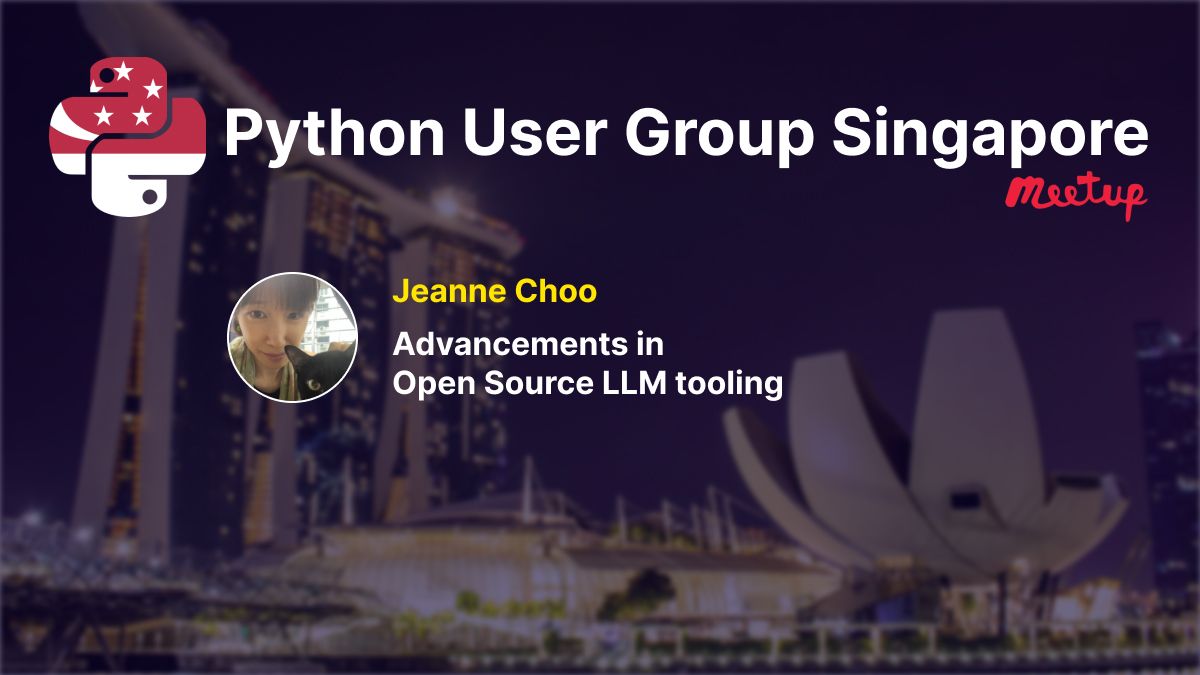 RSVPs for our August 2023 meetup are now open. We will gather once again at the Library@Harbourfront:
https://www.meetup.com/singapore-python-user-group/events/
Our speaker, Jeanne Choo should be no stranger to some of us in the community, as she has given an excellent talk before, at PyCon APAC 2018.

Check out the meetup link to find out more.